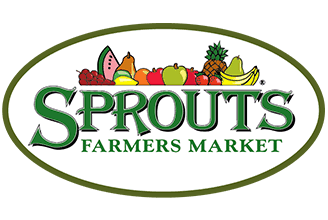 February 24, 2020
Sprouts Farmers Market to open Mesquite Store
Sprouts Farmers Market will open open Wednesday, March 4 in Mesquite, Texas at 1220 North Town East Boulevard to expand access to its shoppers for affordable, better-for-you choices.
The Mesquite location joins Sprouts' expanding footprint of 340 storefronts spanning 22 states. Sprouts, which is one the fastest-growing companies in the country, is known for its welcoming store layout inspired by farmers markets which features fresh product at the center of the store, an expansive bulk foods section and an extensive vitamin department focused on wellness.
To celebrate the new store, Sprouts is giving away a classic beach cruiser to inspire one lucky fan to get outside and enjoy a healthy lifestyle. Customers can enter to win through March 3 by visiting this website.
Grand Opening Details:
A ribbon-cutting ceremony will be held before doors open at 7 a.m.

The first 200 shoppers will receive 20 percent off their initial total purchase.

Every customer on grand opening day will receive a free reusable bag with purchase.
In November, the company announced plans to open the Mesquite store by March 4. Much like current Sprouts locations, the new 28,000-square-foot storefront will house fresh produce and better-for-you products catered to consumers with specific dietary needs and preferences including plant-based, gluten-free, keto-friendly and grass-fed.
 As part of Sprout's commitment to "zero waste", the new store will donate unsold and edible groceries to North Texas Food Bank through the grocer's Food Rescue program. In 2019, Sprouts stores and distribution centers donated 27 million pounds of product, equivalent to 23 million meals. Food that is not fit for donation is provided to local cattle farms and composting facilities. Sprouts' evolving "zero waste" initiatives help minimize food waste while reducing the impact of hunger and the company's environmental footprint.