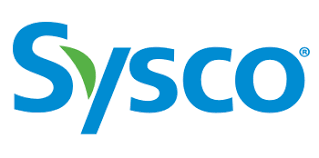 April 14, 2020
Sysco Launches "Sysco Knows Fresh" Campaign to Help Foodservice Operators Connect with its Expansive Assortment of Fresh Products
Sysco Corporation recently announced that it has launched a new "Sysco Knows Fresh" multi-channel campaign designed to promote both the company's high quality, fresh product offering and its widespread availability to customers, consumers and the industry.
"Sysco continues to lead our industry in providing an expansive fresh product assortment – including fresh meats and seafood, produce, dairy and refrigerated specialty items," said Greg Bertrand, evp , US Food Service Operations. "Especially during these challenging times, we want our customers to know they can count on Sysco to help them succeed with the product offerings their patrons need and want because Sysco Knows Fresh."
The campaign will use a multi-pronged approach including social media, product catalogues, emails and videos. Local celebrity chefs in conjunction with Sysco's own culinary experts will be featured showcasing fresh products, recipe ideas and menu solutions.
Through the "Sysco Knows Fresh" campaign, the Company plans to reinforce that it is open for business with fresh, high quality products and that its network of companies including FreshPoint specialty produce, European Imports gourmet products and Buckhead and Newport Specialty Meats and Seafood stands ever-ready to support our customers' success.
For more information on the "Sysco Knows Fresh" campaign, visit www.syscofresh.com.