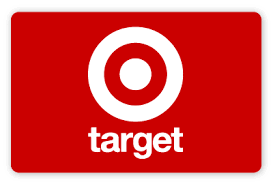 April 25, 2020
Target Extends Enhancements to Pay and Benefits and Provides COVID-19 Business Update
Target Corporation announced extensions of enhanced team member wages and benefits and provided business updates related to the impact from COVID-19.
In recognition of the significant contributions of frontline team members, Target will extend its $2 an hour temporary wage increase until May 30. The company will also continue to extend access to free, safe and reliable back-up care for team members and a 30-day paid leave for team members who are 65 or older, pregnant or who have underlying medical conditions as defined by the CDC, through the end of May. This follows a previously-announced $300 million investment in wages, bonuses, paid leave and benefits for its frontline team members, as outlined in the company's March 25 press release. These actions are in addition to protective equipment, dedicated shopping hours and discounts the company has introduced to support its team members during the pandemic.
"We have deep gratitude for the remarkable effort our team has put into supporting guests across the country. We remain committed to prioritizing our efforts to provide for their well-being so they can take care of themselves and their families during this unprecedented time," said Brian Cornell, Chairman and CEO of Target Corporation.
To enhance the safety of its stores and distribution centers, Target has taken numerous actions, including providing face masks and gloves to all team members and implementing rigorous cleaning and social distancing processes. Team members regularly receive guidance to practice healthy hygiene habits, as recommended by the CDC and will be provided thermometers upon request to perform at-home checks prior to coming to work.
Target is also monitoring store occupancy and metering traffic, when necessary, to enhance the average space per person and reduce the possibility of congestion and setting aside time multiple times each week for vulnerable guests to shop. Additionally, Target has staffed up same-day services to accommodate increased guest demand and offers a contactless Drive Up service for online purchases across the country.