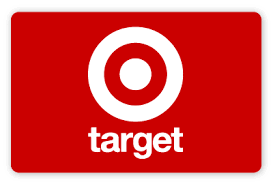 November 3, 2023
Target's Serving Up an Easy, Affordable Thanksgiving Meal for Under $25
Target Corporation today announced how it is helping guests serve up an effortlessly delicious Thanksgiving meal that won't stretch their budgets. Starting today, guests can shop Target's Thanksgiving meal for under $25 online and in store, including the following must-have staples to serve four:
Good & Gather Premium Basted Young Turkey (Frozen) – 10 lb.
Good & Gather Russet Potatoes – 5 lb.
Good & Gather Cut Green Beans – 14.5 oz.
Campbell's Cream of Mushroom Soup – 22 oz.
Ocean Spray Jellied Cranberry Sauce – 14 oz.
Stove Top Turkey Stuffing Mix – 6 oz.
Heinz HomeStyle Roasted Turkey Gravy – 12 oz.
And those hosting a larger feast can simply double this list to serve eight guests.
Convenient Shopping Experience Target's not just helping guests save money but precious time, too. Guests can find everything they need for the $25 meal deal in one place on Target.com, making it easy to simply "add to cart" and even more convenient for those who want to take the guesswork out of hosting. After checking out online, guests can pick up items in-store or a Target team member will bring items to their cars through the retailer's fast and free Drive Up service. Or guests can have items delivered to their doorstep in as soon as one hour via Target's Same-Day Delivery with Shipt (A $35 order minimum is required and deliveries are free for Shipt members or $9.99 per order for guests without a Shipt membership). Plus, they can pay for eligible grocery items with Supplemental Nutrition Assistance Program (SNAP) benefits in store or via Target.com, mobile payment options or via the Target app.
"We know our guests are looking for incredible value and ease as they get ready to celebrate Thanksgiving with their loved ones," said Rick Gomez, Chief Food and Beverage Officer, Target. "In addition to our Thanksgiving meal for under $25, we can reach 80 percent of Americans with Same-Day Delivery with Shipt. That means you can get groceries, kitchenware from our new brand, Figmint, decor to get your home ready to host — all of it and more, at great prices and delivered right to your door in as soon as an hour."
Additional Offerings
For those looking for something specific to round out their Thanksgiving meal or looking for ways to come together with friends and family, Target is offering a wide range of must-have fixings and activities with an assortment exclusive to Target:
Turkey for less than $1 per pound: Make the main course the star of your meal for less at Target.
Sides for under $5: With Good & Gather finds from Caesar salad and seasoned sweet potato and vegetables to lemon basil rice and macaroni and cheese, Target makes it easy to grab a side for your meal at prices everyone can feel good about.
Dessert for under $5: Add a little sweetness to the celebration with Favorite Day apple crisp ice cream, pumpkin spice soft sandwich cookies or mini pecan pies.
Adult beverages at $5 and other favorites: Target has your entertaining needs covered with an assortment of adult beverages including California Roots cabernet sauvignon red wine and chardonnay white wine at $5. And for the first time, Target will offer Marks & Spencer bellante prosecco and bellante prosecco rosé.
Activities for the family: From cookie decorating to guest-loved seasonal gingerbread houses, Target's line up of activities makes family time even more special. Guests can grab a Favorite Day harvest cookies sugar cookie kit or mini village gingerbread kit to get the creativity and fun flowing.
Looking Ahead to Holiday
When the last Thanksgiving dishes are washed, it's time to turn to holiday hosting, feasting and gifting. Target's ready with affordable finds for that, too. Guests can explore a selection of seasonal food and beverage items starting as low as $2. Or, they can turn to Target's partnership with iconic British retailer Marks & Spencer for an expanded assortment of exclusive gourmet food and beverage gifts. More than half of this year's Marks & Spencer offerings are priced under $10 and some less than $5, making it easier to find delightful and delicious presents. And with more than 10,000 new and exclusive items across Target's assortment — many for under $25, guests can find the perfect item for every wish list.