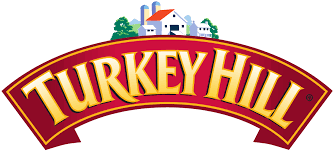 March 7, 2022
Turkey Hill Introduces All-New Dipped Duos Premium Ice Cream Bars
Turkey Hill is introducing its all-new Dipped Duos™, featuring two premium ice cream flavors swirled together in one bar and covered in a rich milk chocolate coating. Dipped Duos ice cream bars are available in four indulgent flavors including Vanilla Bean & Chocolate, Caramel & Chocolate, Strawberry & Vanilla Bean and Peanut Butter & Chocolate, so there's sure to be a favorite duo for everyone. Starting March 1, Dipped Duos can be found at select grocery retailers.
Dipped Duos combine several Turkey Hill premium ice cream flavors with rich, smooth milk chocolate to create the ultimate ice cream experience. The new premium ice cream bars will join Turkey Hill's existing novelty portfolio including Ice Cream Cookie Sandwiches, Fruit & Cream Bars and Layered Sundaes.
"Last year we unveiled sixteen new products to our novelties line, and we are excited to continue to grow our novelty portfolio even further with the launch of Dipped Duos," said Kriston Ohm, Vice President, Marketing. "Featuring Turkey Hill's signature creamy premium ice cream and a smooth rich milk chocolate coating, Dipped Duos are the perfect way to treat yourself."
Dipped Duos are now available in freezer aisles at select retailers, starting at an SRP of $3.79. For more information on the new product line, click here.