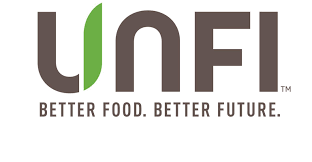 December 6, 2019
UNFI Reaches Definitive Agreements to Sell 13 Shoppers Food Stores
United Natural Foods, Inc. announced it has entered into definitive agreements to sell 13 of its 43 Shoppers Food & Pharmacy stores to three separate grocery operators. 12 of the stores are located in Maryland, one is located in Burke, VA.
Each of the transactions are expected to close between mid-December and the end of February 2020, subject to customary closing conditions. In connection with the sale transactions, Shoppers intends to wind down operations at these locations, including the sale of any remaining inventory and closure of the stores prior to reopening under other banners.
UNFI will also close two Shoppers stores each in Maryland (Baltimore and Oxon Hill) and Virginia (Manassas and Alexandria). They are expected to cease operations by the end of January 2020. UNFI made the decision to not renew the lease at three of these locations and the fourth is being cancelled pursuant to agreement with the landlord.
"Today's announcement reflects progress on our commitment to reduce UNFI's retail footprint and marks another step toward transforming UNFI into North America's premier food wholesaler," said Steven L. Spinner, UNFI Chairman and Chief Executive Officer. "We believe that exiting the retail business will further accelerate our business transformation and allow us to more appropriately allocate resources toward long-term growth initiatives."
Shoppers locations not specifically identified in this announcement will remain open while UNFI continues to market for sale and operate these remaining stores.
Earlier this year, UNFI made the decision to close the 30 Shoppers pharmacies located in the stores and operated under the Shoppers banner, and sold the prescriptions and pharmacy inventories to CVS and Walgreens.
Spinner continued, "We will continue to wind down our retail footprint in a strategic and thoughtful manner to achieve the goals previously outlined. As we do this, we greatly appreciate the loyalty of our associates and the tremendous service they have provided to our customers."
As part of the transactions, two of the buyers will enter into long-term agreements for UNFI to serve as the primary supplier of their acquired Shoppers locations under different banners. Founded in 1929, Shoppers serves the Baltimore, Washington, D.C., and northern Virginia communities.
The Food Partners, LLC advised UNFI on these transactions. Full list of closing stores available here.