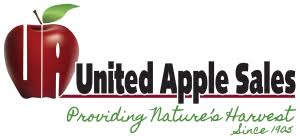 March 10, 2020
United Apple Sales Announces Promotion, Expansion of Ownership Group
United Apple Sales, a leading grower, packer, shipper and marketer of domestic and import apples, pears and cherries, announced the promotion of Brett Baker to Corporate VP of the parent company and a new member of the ownership team.
Baker joined United Apple in 2010 as international and domestic account manager, as well as a member of the executive management team.   
"Brett has a unique background in the agricultural sector, where he started as a fourth-generation grower with his family farms in New York learning the business literally from the ground up, and later becoming the company's general manager," said Ward Dobbins, President and Owner of Lyndonville, NY-based United Apple. "He brings a comprehensive understanding of the ag business, that has proven invaluable with our growers both domestically and internationally. He also brings his store management experience with major retailers to United Apple, which gives our team credibility and a definite edge in designing programs that resonate with our regional and national retail partners."
United Apple has been an industry leader in growing new varieties, including EverCrisp, Ruby Frost and SnapDragon, and Baker has played an integral role in fine tuning growing practices to maximize the productivity of new orchards and leveraging the apples to give retail partners a distinct advantage in the marketplace.
"With retailers looking to get closer to growers and suppliers, Brett is able to bring unparalleled knowledge and insights to the marketplace," Dobbins continued. "His expertise is recognized by retailers and ag communities where he has been active in both local and national trade group activities."
Baker currently serves as a member of the US Apple Export Council and a member of the board at US Apple.