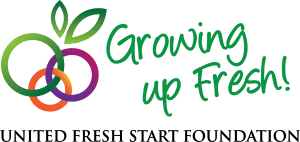 April 23, 2020
United Fresh Names 25 Retail Produce Manager Award Honorees
Marking its 16th year recognizing exceptional retail produce managers, United Fresh Produce Association has announced the honorees of its 2020 Retail Produce Manager Awards Program. The group of 25 produce managers represents supermarket banners, commissaries and independent retail stores from 16 different states and Canada.
The winners will be honored during United Fresh LIVE! the week of June 15, 2020. Sponsored by Dole Food Company, the program pays special recognition to produce managers working every day on the front line to increase sales and consumption of fresh fruits and vegetables. Since the program's inception in 2005, more than 325 retail produce managers, representing more than 110 different retail banners, have been honored for their contributions to the industry.
"As the face of our industry in store, retail produce managers play a significant role in influencing a consumer's decision to shop for fresh produce," said Tom Stenzel, President and CEO, United Fresh Produce Association. "More so than ever before, we are extremely fortunate to have these outstanding produce managers representing our industry and working each day to deliver a positive customer experience in the produce department during the coronavirus pandemic. We're especially grateful for their resolve in the face of this public health crisis."
The full list of 2020 Retail Produce Manager Award Winners can be found here.
These winners were selected from hundreds of nominations submitted by retailers and produce suppliers across the industry. Nominations were evaluated on several criteria, including efforts to increase produce consumption through excellence in merchandising, special displays and promotions, community service and commitment to customer satisfaction.
"This is Dole's sixth year as title sponsor of the United Fresh Retail Produce Manager Awards, and we could not be prouder to be a part of this important recognition program," said Johan Linden, CEO, Dole Food Company. "These essential workers are most valuable to our industry as consumers trust in their knowledge of the healthy benefits and safety of fresh produce. They do so much to promote the increased consumption of fresh fruits and vegetables, and this program gives us a platform to express our sincere thanks on behalf of our company and our industry."
All winners will be honored during the Retail-Foodservice Celebration at United Fresh LIVE! the week of June 15. In addition to their awards, five Grand Prize recipients will each receive a $1,000 cash prize.