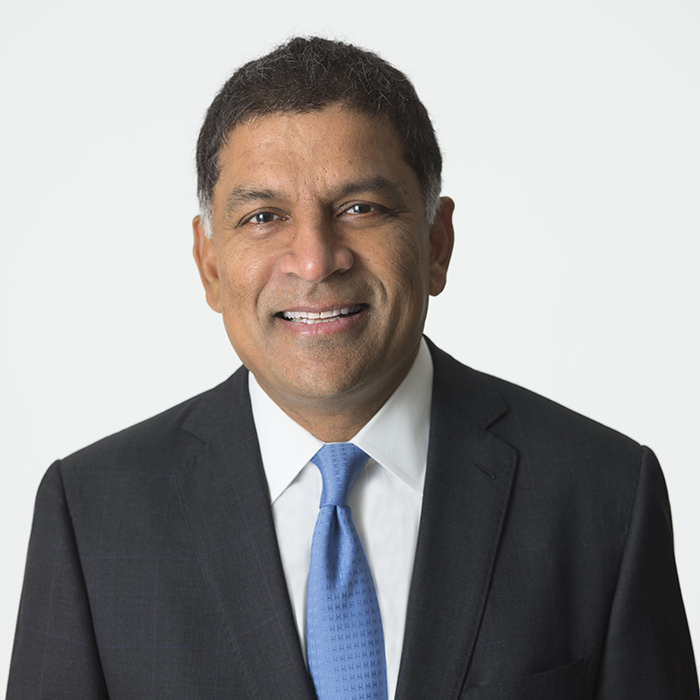 March 29, 2019
Albertsons appoints Vivek Sankaran as President and CEO
On March 29, 2019 Albertsons Companies announced the appointment of Vivek Sankaran, the CEO of PepsiCo Foods North America as President and CEO of Albertsons Companies, effective April 25, 2019. Jim Donald, the company's current President and CEO will continue as Co-Chairman of the Board, with Leonard Laufer serving as the other Co-Chairman. Longtime leader Robert Miller has been named Chairman Emeritus and will continue to serve as a member of the board of directors.
"When I joined Albertsons Companies in 2018, I found a company that had a strong decentralized operating model, a fantastic leadership team and incredible potential to be the four-walls and no-walls leader in the grocery industry," Donald said. "Over the past year, our team made our company's nearly 2,300 stores even stronger as we sharpened our focus on the intersection of technology and service. I'm looking forward to the continued progress of the company under the seasoned leadership of Vivek. We continue to be well-positioned to serve the evolving needs of today's customer, where, how and when they choose to shop with us, he said."
Sankaran brings a rare blend of CPG, retail, manufacturing, logistics, technology and research and development to Albertsons Companies and offers Albertsons a keen understanding that the front line is directly linked to the bottom line. "It is a great privilege to join a company that has such deep roots in American retail," said Sankaran. "Our stores are integral to the lives of millions of customers each week. I'm excited to build on the legacies of past CEOs Bob Miller and Jim Donald who both laid a solid foundation for success and look forward to working with our associates to realize the opportunities and navigate the challenges in our evolving industry," he said.
Sankaran has worked with Pepsico since 2009 and was formerly a partner at McKinsey and Company. In December 2018 he was named CEO of PepsiCo Foods North America. Sankaran has an MBA from the University of Michigan, a master's degree in manufacturing from the Georgia Institute of Technology and a bachelor's degree in mechanical engineering from the Indian Institute of Technology, Chennai.
Laufer, who was appointed to the Albertsons Companies Board of Directors in October 2018 and is now Board Co-Chairman alongside Jim Donald, is a Senior Managing Director and Head of Transformation and Technology for Cerberus Capital Management. Laufer is a graduate of Harvard University, and he received an MBA from the Wharton School of Business, University of Pennsylvania.