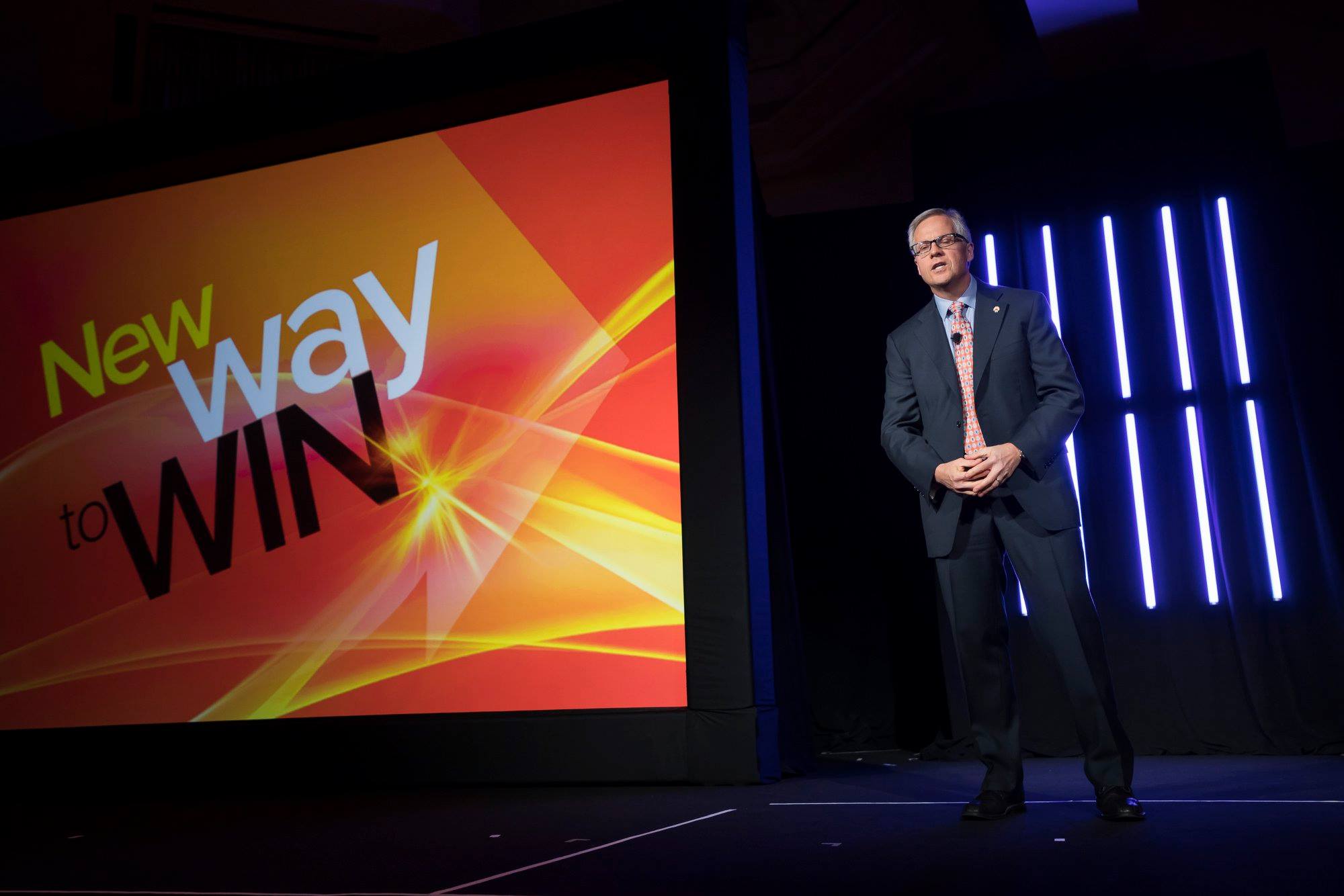 October 29, 2018
Wakefern announces record retail sales of $16.5 billion
On Oct. 26, 2018, Wakefern Food Corp. reported record retail sales of $16.5 billion for the 52-week fiscal year ending September 29, 2018, a 1.6 percent increase from 2017. The co-op retailer opened four new ShopRite stores and two Price Rite Marketplace stores during 2018.
Wakefern's Chairman and CEO Joseph S. Colalillo, President and COO Joe Sheridan and Executive Vice President Chris Lane addressed Wakefern shareholders, store management and staff at the company's annual shareholder meeting. "Thank you for believing that our way of doing business – a cooperative of family-owned businesses — can compete and win against the competition that comes our way," Colalillo told a 900-member audience. "The strong relationships we've created with our customers have built our brands and businesses," he said.
During the meeting, Colalillo announced the retirement of Chuck Infusino, president of Little Falls ShopRite Supermarkets, from Wakefern's Board of Directors and the addition of Tom Cingari, a partner in Grade A Market, CT.
Joe Sheridan recapped Wakefern's accomplishments over the past year and noted future plans to open and remodel more stores in 2019 while expanding and enhancing e-commerce. He added that Wakefern was actively testing artificial intelligence and next generation learnings to enhance the retail experience.
"Wakefern and our supermarket banners, ShopRite, Price Rite Marketplace, The Fresh Grocer and Dearborn Market, are always working to innovate and elevate the customer experience. The supermarket industry is changing rapidly, and we are adapting to provide exceptional shopping experiences, both in store and online," Sheridan said.