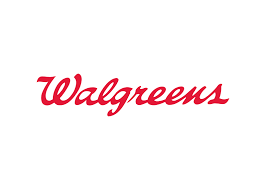 May 1, 2020
Walgreens Lowers Prices on Medications Through Savings Club
Walgreens today announced the company has lowered prices on hundreds of medications available through its Prescription Savings Club, offering savings of up to 80 percent off its cash retail prices. The program is now available to all customers, including those with Medicare and Medicaid coverage. Reduced prices are available on a wide range of medications used to treat common chronic conditions, such as diabetes, asthma, high blood pressure, hypertension, mental health and more.
"We recognize that times are tough for millions of Americans right now, and we want to continue to champion the health and well-being of everyone we serve regardless of their circumstance," said Walgreens President Richard Ashworth. "Reducing the prices of medications offered through the Walgreens Prescription Savings Club is one way we're helping more people access affordable medicines and health care."
Anyone can join the Walgreens Prescription Savings Club for an annual fee of $20 per individual or $35 per family. Savings apply to more than 8,000 medicines and include one of the largest lists of value-priced generics available at $5, $10 and $15 price points. Other features include:
Discounts on thousands of generic medications, preventive and lifestyle medications that insurance may not cover
Discounts on pet medicines
Savings on nebulizers and diabetic supplies
Discounts on Walgreens-brand products and immunizations administered at Walgreens
10 percent bonus credit on eligible purchases of Walgreens-branded items purchased in store
To learn more and enroll in the Walgreens Prescription Savings Club, visit Walgreens.com/RxSavingsClub.