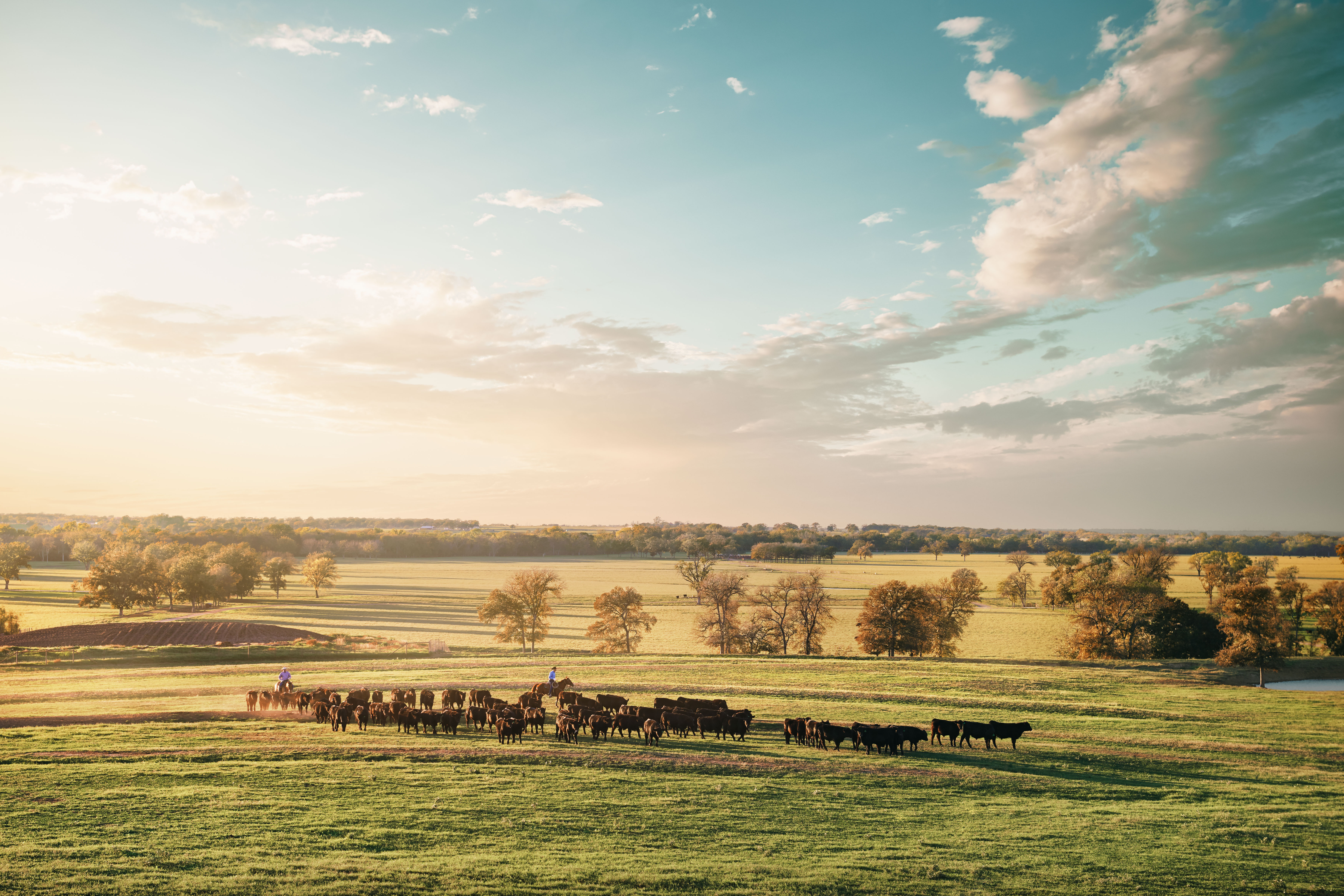 April 26, 2019
Walmart to Create Angus Beef Supply Chain
On  April 24, 2019 Walmart announced its entry into the beef industry by developing an end-to-end supply chain for Angus beef. To ensure supply of quality Angus beef and to meet customer demand for a more transparent supply chain, Walmart is working with best-in-class partners including Texas rancher Bob McClaren of Prime Pursuits.
"As clean labels, traceability and transparency become more and more important to customers, we've made plans to enter the beef industry creating an unmatched system that allows us to deliver consistent quality and value," said Scott Neal, senior vice president, Meat, Walmart US. "By enlisting a number of best-in-class companies to take part in the supply chain, we'll be able to provide customers with unprecedented quality, provide transparency throughout the supply chain and leverage the learnings we gain across our business," Neal said.
A selection of Angus beef cuts like steaks and roasts from this supply chain will be sold in 500 Walmart stores across a number of states in the southeast including Georgia, Alabama and Florida.
The retailer's new supply chain effort will create a steady demand for ranchers and feed yards offering stability in the marketplace. In addition, more than 250 jobs will be created in Kansas at Creekstone Farms' beef processing facility with another 200 plus jobs in Georgia where the retailer owns a case-ready facility that will be run by FPL Food.
"No bigger paradigm change has taken place in the beef industry than what is happening with Walmart bringing truly high-quality, all-natural, no-hormones-added Black Angus beef to its customers. This bold vision gives Walmart a special place at the table by contributing to the most enjoyable and memorable moments in the lives of its customers," said Bob McClaren of Prime Pursuits. "It's been four generations since we began, yet the traditional values of the McClaren family and 44 Farms are as relevant today as they were more than a century ago."