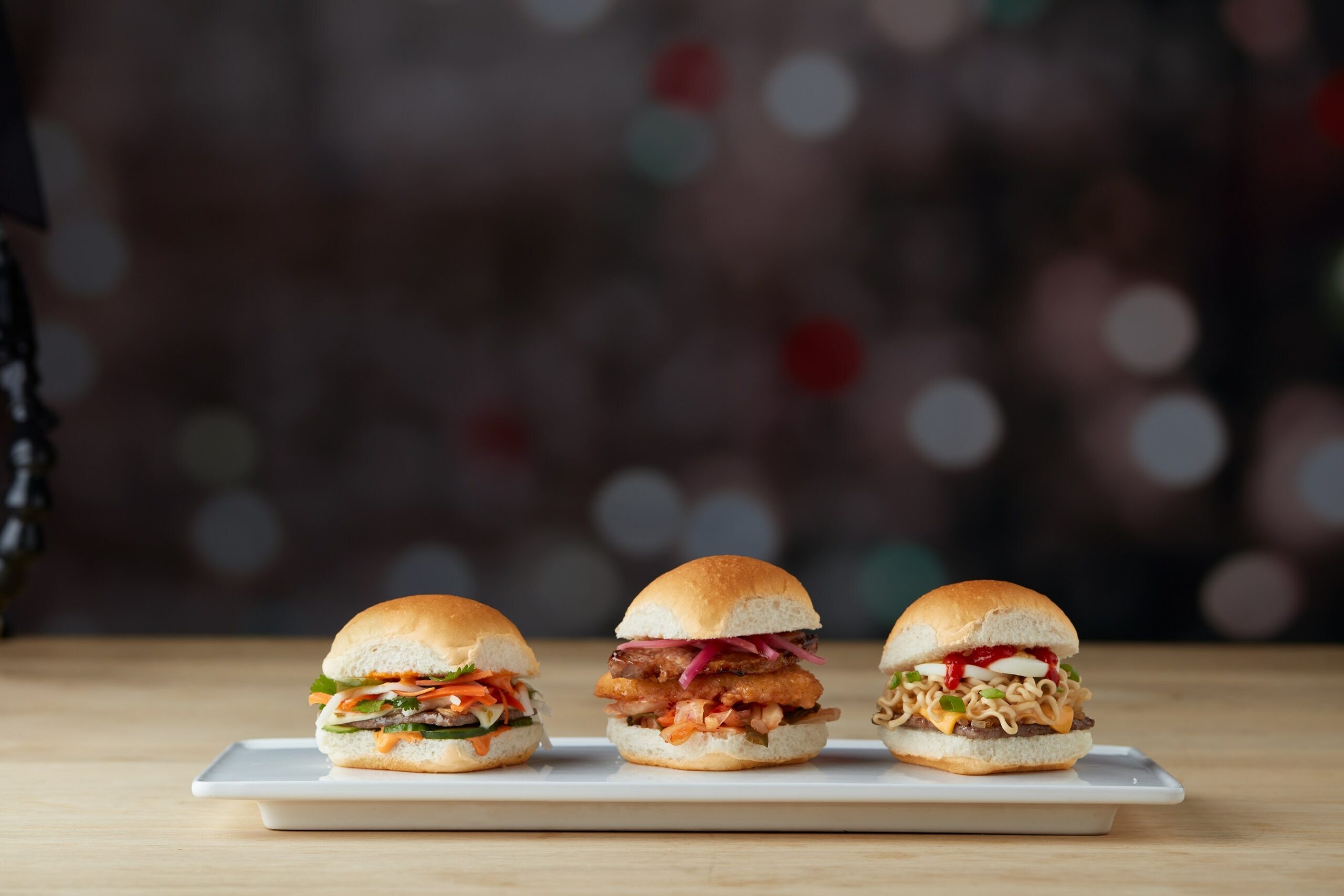 October 6, 2023
White Castle Introduces Trio of Asian-Inspired Flavors
White Castle, the iconic fast-food restaurant and CPG brand, introduces a trio of new fusion recipes featuring popular Asian-inspired flavors: the Maruchan Ramen Sliders, the Pork Belly Chicken Sliders and the Banh-Mi Sliders.
The new recipes on White Castle's website are being released as the nation celebrates National Noodle Day on Oct. 6. Noodles are a staple in diets in many cultures across the globe, which makes it the perfect pairing with White Castle's world-renowned Sliders.
"White Castle is in the business of creating memorable moments around delicious food, and these Asian-inspired recipes accomplish just that," said Jamie Richardson, vice president at White Castle. "The ingredients are simple and accessible but will produce results that will have your family asking them to be added to the snack and meal rotation."
Here are White Castle's three newest recipes:
Maruchan Ramen Sliders: This recipe, which uses Classic Cheese Sliders as a base, features Beef Flavor Maruchan Ramen Noodle Soup. Sliced green onions, hard-boiled eggs and Sriracha, if desired, join the party to make an unforgettable sandwich.
Pork Belly Chicken Sliders: "If all good things come to those who wait" was edible, it would be this. The Chicken Sliders are the foundation. The pork belly and the pickled red onions take a little preparation, but the juice is worth the squeeze with this recipe.
Banh-Mi Sliders: The Jalapeño Cheese Sliders take the headlines. But the supporting cast, including carrots, daikon radish, cucumber and Sriracha mayo, is just as important. Once you pickle the veggies, the robust flavors will provide an award-winning performance.
"We know that Cravers appreciate new and bold flavors and we wanted to create a Slider with a combination of ingredients that had never been developed before," said Richardson. "Our culinary team had a great time making these unique and delicious Asian fusion recipes a reality and we all are excited for Cravers to dive in."
The variety of Sliders used in these recipes can be purchased at a local Castle or as always, available in the frozen food aisle at retailers nationwide. White Castle first delivered its iconic Sliders to consumers via retail stores when it launched its retail division in 1987, the first fast-food chain to do so. Offerings that began with frozen Original Sliders have since expanded to include Classic Cheese Sliders, Chicken Breast Sliders, Chicken & Cheese Sliders and Jalapeño Cheese Sliders.