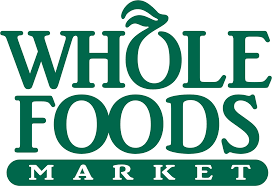 May 1, 2020
Whole Foods Make Masks Available to Customers Nationwide
To help protect the safety and health of our Team Members and communities, we will be requesting customers wear masks in Whole Foods Market stores. Within the next week, Amazon will be offering free, disposable masks to all Whole Foods Market customers nationwide when they arrive at the store to shop. If customers don't already have their own face covering, they will be able to pick up a mask at the entrance of the Whole Foods Market store.
Earlier this week we announced Amazon provided more than 100 million masks to global Amazon operations network and Whole Foods Market stores, making them available to all Amazon associates, delivery service partners, Amazon Flex participants, seasonal employees and Whole Foods Market Team Members. Amazon has enough mask inventory to cover its entire operations and stores network, and are requiring everyone working in its facilities to take and use them.
Through the measures the company worked rapidly to implement and expects to invest more than $800 million in the first half of the year on COVID-19 safety measures through purchasing items like masks, hand sanitizer, thermal cameras, thermometers, sanitizing wipes, gloves, additional handwashing stations and adding disinfectant spraying in buildings, procuring COVID testing supplies, additional janitorial teams and more. In the second quarter of 2020, Amazon expects to invest approximately $4 billion on COVID-related expenses to get products to customers and keeping employees safe.
Whole Foods will keep evaluating how to best support its teams and communities, and will continue rolling out measures to protect the health and safety of every person helping customers get what they need during this difficult time.