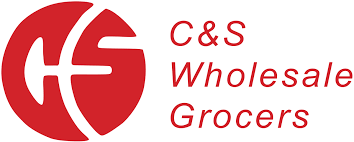 March 30, 2020
C&S Wholesale Grocers Announce Additional Support, Benefits for Workers
C&S Wholesale Grocers, the largest wholesale grocery supply company in the US, announced it will provide frontline workers with a special appreciation bonus and all employees with additional paid time off, among other significant benefits enhancements, in the wake of challenges caused by the COVID-19 pandemic.
"For the last several weeks, every C&S employee has gone above and beyond to help feed our communities amid this unprecedented situation," said CEO Mike Duffy. "Our frontline employees are working countless hours to ensure shelves are stocked and families have food, and I couldn't be prouder of their grit and efforts. As with all of the difficulties that we have faced at C&S, we have risen to the occasion together."
Since the onset of the pandemic, C&S has launched a series of policies and practices to help support their employees' personal and work lives. The wholesaler has updated its PTO policies to allow employees to take advantage of both paid and unpaid time off due to COVID-19-related issues, even when they have exhausted their personal or sick time.
The company also announced a quarantine pay policy that allows employees to receive their full pay for the duration of a workplace quarantine, for up to two weeks. C&S is encouraging sick employees to stay home and covering 100 percent of the cost of Telemedicine, a service that offers them the ability to speak to a board-certified doctor by phone or video, 24 hours a day, seven days per week. The company also has instructed all employees who can work from home to do so.
"It has been humbling to see the relentless dedication of every C&S employee. We are fully focused on ensuring our employees have the resources to care for themselves and their families during this time." said Miriam Ort, Chief Human Resources Officer, C&S Wholesale Grocers. "Our frontline employees have made the sacrifice to go out to work every day, at a time that others are being told to stay home. Our special appreciation awards are a way to recognize them for their selfless dedication to keeping our communities fed."
Since the onset of the pandemic, C&S Wholesale Grocers has announced partnerships with the Performance Food Group Company and US Foods to alleviate strains on the country's grocery supply.