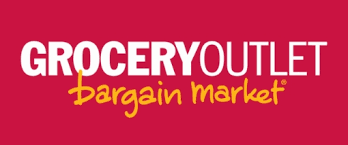 October 26, 2023
Grocery Outlet Holding Corp. Releases Inaugural Environmental, Social and Governance (ESG) Report
Grocery Outlet Holding Corp. (NASDAQ: GO) ("Grocery Outlet" or the "Company"), a high-growth, extreme value retailer of quality, name-brand consumables and fresh products, today announced the publication of its first annual Environmental, Social and Governance (ESG) Report covering fiscal year 2022.
"At Grocery Outlet, our mission of Touching Lives for the Better has been core to the business from the start and fulfilling this purpose has resulted in positive environmental and social impacts throughout our 77-year history. We are proud of the work we have done and we are excited to highlight our ESG strategy through our first report," said RJ Sheedy, President, CEO and member of the Board of Directors of Grocery Outlet.
The Company's inaugural ESG Report demonstrates Grocery Outlet's mission of Touching Lives for the Better, focusing on the positive impact the Company has on its communities, people and planet. The seven key impact areas highlighted in the Report are:
Saving Customers Money: Grocery Outlet's discounts and bargains save customers money – an estimated 40 percent over conventional grocers on average – enabling them to save for life's other expenses.
Providing Affordable Quality Food: Grocery Outlet increases food access in its communities by providing customers with affordable quality food from trusted, name-brand suppliers.
Giving Back: Grocery Outlet partners with its Independent Operators to give back to its communities by supporting local food banks, educational programs and other initiatives that uplift and empower those in need.
Providing Opportunities to Independent Operators: Grocery Outlet creates unique opportunities for Independent Operators to be local business owners and entrepreneurs.
Providing Opportunities for Employees: Grocery Outlet's focus on its values and culture, as well as its equity, diversity and inclusion initiatives, help to create opportunities for its employees to grow and thrive.
Reducing Food Waste: Grocery Outlet's opportunistic sourcing model enables it to reduce food waste in partnership with its suppliers and Independent Operators.
Improving Operational Efficiency: By improving operational efficiency, Grocery Outlet strives to reduce its environmental impacts on energy use, food waste and carbon emissions.
To learn more about Grocery Outlet's Environmental, Social and Governance activities, the 2022 Report is available for download Grocery Outlet.