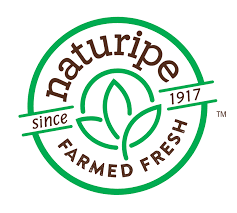 November 7, 2023
Naturipe Anticipates 'Mighty' Finish to 2023 Mighty Blues Blueberry Season
Naturipe Farms, a farmer-owned berry producer and marketer, has announced promotable volumes of its fresh, firm and flavorful jumbo blueberries, aptly named "Mighty Blues." Supplies are expected to double and even triple in the coming weeks
Naturipe's growers pioneered these larger-than-life blueberries, which pack great flavor in a supersized berry. The typical size of Naturipe's Mighty Blues is two times larger than the average blueberry – some are bigger than the size of a quarter. This extra-large size and mouthwatering flavor is achieved without sacrificing quality.
"With their vibrant true blue hue and firm, juicy bite, Mighty Blues are sure to become the go-to fruit for the remainder of the year," said John Johnston, Naturipe Farms' Director of Premium Products. "We're excited for retailers to take advantage of this limited run of our ginormous blueberries, which are the perfect snack to satisfy anyone's sweet tooth."
This mighty finish to the year is thanks to an ongoing focus on developing Naturipe's Premium Products portfolio, which spotlights new proprietary berry varieties that have superior size, firmness and flavor.
Mighty Blues are hand-picked by Naturipe growers and available in a 9.8 oz clamshell. These consumer-preferred blueberries help drive sales growth for retailers and keep consumers coming back for more.