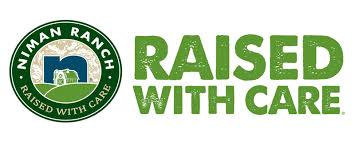 October 26, 2023
Niman Ranch Welcomes Jake Fazio as Vice President of Retail Sales
Niman Ranch, a pioneering leader in humanely and sustainably raised pork, beef and lamb, has appointed Jake Fazio to the position of vice president of retail sales. In this role, Fazio will lead Niman Ranch's top performing sales team overseeing retail and e-commerce.
"Jake started his career as a butcher and has worked his way up during the past 20 years to become one of the very best sales leaders in the natural meats space," said Chris Oliviero, General Manager of Niman Ranch. "He has a proven track record of significant premium, branded product growth across multiple protein categories in both food service and retail."
Fazio is joining Niman Ranch at a time of rising demand for premium, high-welfare proteins thanks to both consumer interest in claims-based meats and policies like California's Proposition 12 and Massachusetts' Question 3. Niman Ranch is well positioned to meet this demand as the leader in crate-free pork production and humane animal care.
Fazio brings more than two decades of sales experience to Niman Ranch, most recently with Vero Foods which includes the brands True Story, Fork in the Road, Courage Production and Heritage Foods. Prior to Vero, he spent more than ten years with Coleman Natural overseeing West Coast sales and driving double digit growth in its Organic and No Antibiotics Ever programs annually as well as successfully launching new claims-based products, including non-GMO certification.
"I'm proud to join the Niman Ranch team, a brand I have long admired for its commitment to quality, animal welfare and family farmers," Fazio said. He joins Kay Cornelius as Niman Ranch's sales leadership, with Cornelius overseeing the brand's food service portfolio.
Fazio received his bachelor's degree from Grossmont College and launched his career in the meat industry working as a retail supervisor and meat department manager in grocers throughout Northern California, including Andronico's, Ralphs, Albertsons and local independent retailers.