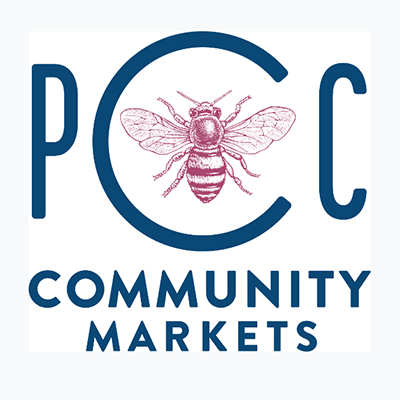 October 3, 2022
PCC Community Markets Brews New Partnership with Wunderground Coffee
PCC Community Markets (PCC), the largest community-owned food market in the U.S. and one of Seattle's original grocers, today announced a new partnership with Wunderground Coffee, a Seattle-based adaptogenic mushroom coffee that tastes as good as it is for you.
Wunderground is launching its first-ever line of certified organic adaptogenic mushroom-infused coffees, which are now exclusively available at your neighborhood PCC. Moreover, starting today PCC cafes are serving a new signature drink – the 'Mushroom Mocha', featuring Wunderground's Brain Wash adaptogenic mushroom booster. And anyone can "boost your brew" by adding an adaptogenic mushroom booster to any milk-based drink, including chai, matcha, lattes and steamers.
"This partnership and product launch is a year in the making and it's thrilling to bring Wunderground to our members and shoppers," said PCC Community Markets SVP of Merchandising Darrell Vannoy. "Wunderground first approached us in 2021 but was not yet certified organic, which is required by the co-op's product sustainability standard for coffee. This collaboration with Wunderground supports our mission to ensure that good food nourishes the communities we serve, while cultivating vibrant local, organic food systems."
Founded by Cupcake Royale royalty Jody Hall, Wunderground is the culmination of her passion for human connection as a critical component of mental health. Hall set out to create a product that puts people first and Wunderground takes the ritualistic beverage of coffee and makes it better for all involved, from growers to those who do the sipping. Wunderground coffee is certified organic and locally owned and operated and each brew starts with beans sourced directly from smallholder farmers to provide a better living wage. With wellness top of mind, the beans are infused with adaptogenic mushrooms that have been found to uplift mood and help with focus.
"Wunderground got started during the pandemic when our global experience of a new, 'normal' heightened level of stress highlighted the importance of mental health," said Wunderground Coffee Founder Jody Hall. "Our coffees really help us combat this escalated anxiety and my passion around Wunderground being a part of the solution is what drives me every day. PCC pushed us to see the bigger picture and convert to organic certified. We're happy to be part of the solution for both sustainability and wellness."