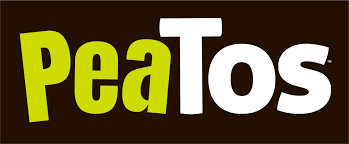 November 25, 2020
Pea-Based Snack Brand PeaTos Launches Onion-Flavored Rings
PeaTos snack chips announced that it has launched PeaTos onion flavored Rings at 215 Sam's Clubs stores nationwide as of November 1. The company was to debut a 10oz pack of fan-favorite Classic Onion Rings.
"Our goal is to eliminate the compromise between comfort food 'junk' chips and tasteless Better-For-You options by creating a new generation of Chips that have all the pleasure and none of the guilt!," said company CEO Nick Desai. He then adds, "for too long one company has dominated this category and we are here to ensure that this changes. It is just not right for one company to control such a vast amount of salty snacking!"
PeaTos pea-based "junkless" chip snacks, which are building a loyal following based on great taste and what the company refers to as "sultry satisfaction," are currently available in over 4,700 retailers nationwide. These include Kroger and its banner stores like Dillons, Ralphs, Food 4 Less, and Smith's, as well as Amazon, Vons, Pavilions, Albertsons, Safeway, Sprouts, and online at PeaTos.com. The company has grown during the pandemic and has seen a huge explosion in its Direct to Consumers sales online. PeaTos also closed a Series A financing round this year and will be launching its Series B raise in early 2021.
The PeaTos Rings are a guilt-free take on Frito-Lay's Funyuns brand that harken back to days past and have prompted spontaneous #challenges on Tik Tok and Instagram with first-time buyers. PeaTos Rings have 2x the protein and 3x the fiber than Funyuns, while also being non GMO, gluten-free, with no artificial colors and flavors and no added MSG. Peas are in a class of ingredients known as pulses that are naturally higher in protein and fiber, more sustainably grown, and have lower water use.
Desai summarizes these achievements with the simple statement, "Our core customer isn't the health nut, it's the other 90% of America. Our mission is simple and our vision is clear. One company has a monopoly on salty, crunchy snacks, and we are here to disrupt that $20B category with a better, 'junkless' version of America's favorite chips by giving consumers a better option with no compromise!"